"Knitting traditions, sustainability, and style"
"Every stitch is a step towards a more sustainable future, where beauty and ethics go hand in hand."
Bacan is a sustainable fashion brand founded by Martha and her daughter Natalia, two designers who share a passion for creating beautiful, high-quality knit dresses that are both stylish and eco-friendly. Martha and Natalia are committed to using sustainable materials and traditional techniques to create dresses that are not only beautiful but also ethical and environmentally responsible.

Martha has been a designer for over 20 years and has always been passionate about creating clothing that is both beautiful and functional. Her daughter Natalia inherited her love for fashion and learned to knit at a young age. Together, they started creating knit dresses using locally sourced, sustainable materials, and traditional techniques.
Their passion for sustainable fashion and their desire to make a positive impact on their community led them to start Bacan. The brand's name means "cool" or "awesome" in Ecuadorian slang, and it reflects the spirit of the brand - a celebration of creativity, craftsmanship, and sustainability.At Bacan, we believe that fashion should be sustainable, ethical, and empowering. That's why we work with skilled artisans in Ecuador to create our dresses using only the highest quality materials. We use natural fibers such as alpaca, cotton, and wool, and we avoid synthetic materials that harm the environment.
We are proud to be a part of the sustainable fashion movement and to be making a positive impact on the world. We are committed to creating beautiful, high-quality knit dresses that are both stylish and eco-friendly, and to providing employment opportunities for women in our community.
From Ecuador to the world:
A journey of sustainable fashion.
At Bacan, we blend traditional knitting techniques with modern sustainable materials to create unique, handcrafted dresses that are inspired by cultures from around the world. What started as a passion project between a mother and daughter in Ecuador is now a thriving, sustainable fashion brand that empowers local artisans and brings joy to women everywhere.
Our sustainable knitwear is made with care and attention to detail, reflecting our commitment to quality and ethics. By choosing Bacan, you are not only choosing stylish and comfortable clothing: but also supporting a mission to promote sustainable practices and empower women in underserved communities.
From our family to yours, we invite you to join the Bacan community and experience the beauty and joy of sustainable fashion.
Martha Murillo
CEO / FOUNDER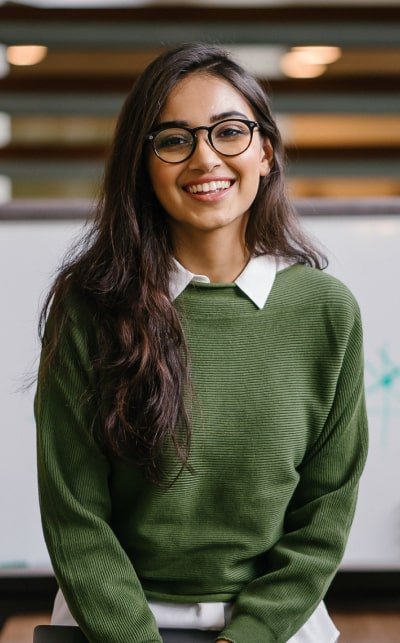 Natalia Garcia
CO FOUNDER